"Safety and Trust throughout the Martial Arts and Sport industry"
"The most important consideration for any parent is safety of your child! Knowing that my child is enrolled in a martial arts program where all coaches are required to undergo Coach Check registration is reassuring to say the least. I am truly grateful for this initiative and urge all parents to ensure their children's coaches have undergone the "Coach Check" registration process."
"There is nothing more daunting than sending your kids into a new club; not knowing who will be coaching your children. I want to know as a parent that my children are in safe hands. Coach check runs a thorough check to ensure your children are being trained by qualified instructors, in a safe environment with an additional layer of protection as all instructors are police checked. I recommend and encourage all parents to make sure they coach check their coaches."
"Coach Check is the most critical step in selecting the right coach or instructor for your child. Finally, there is a system that is able to verify the credentials of coaches as "fit and proper" to teach others in martial arts. Parents and the general public can rest assured that their coaches have ticked all the right boxes when it comes to police checks, qualifications and experience. "
❮
❯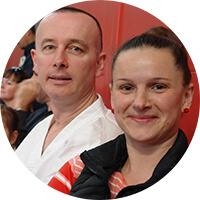 Sasha

Shannyn Stevens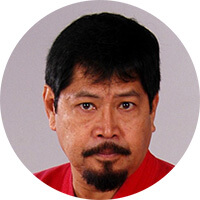 Tino Ceberano